A Scale-out Backup Repository with one local extent has been configured as follows.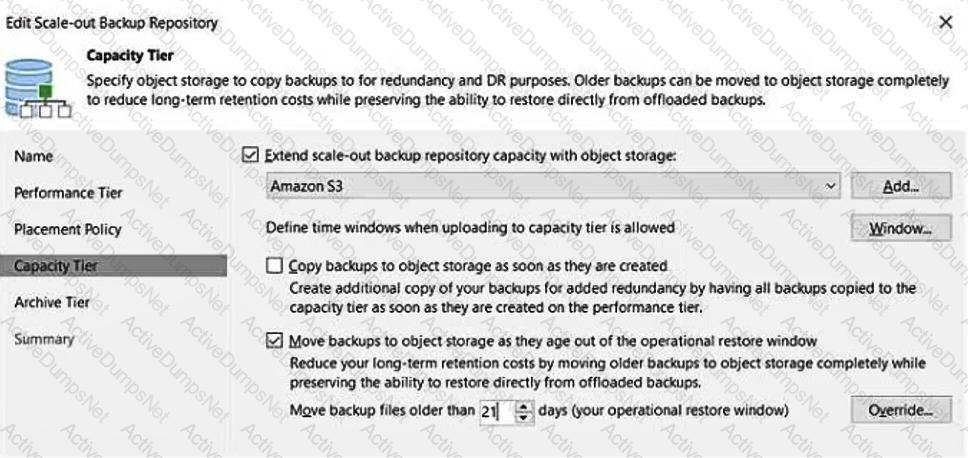 A daily VMware backup job retention is 31 days, keeping weekly GFS full backups for 14 weeks.
It is Jan. 10. A file from a backup that occurred on Jan. 1 must be recovered. Where is the data?